Added: 2011-11-30 | Category: Cars | Photos in gallery: 28 | Views: 34260
Police in Vancouver (Canada) works very quickly and efficiently, as exemplified by the 13 confiscated cars for street racing. The car belonged to the young residents of Vancouver, who for his exploits were arrested and their car hit-fed to the police parking lot. Among the confiscated cars we will find for example: Ferrari 599, Lamborghini Gallardo, Audi R8, Nissan GT-R, Maserati GranTurismo, Mercedes SL63 AMG, Mercedes-Benz SLS AMG and Aston Martin DB9.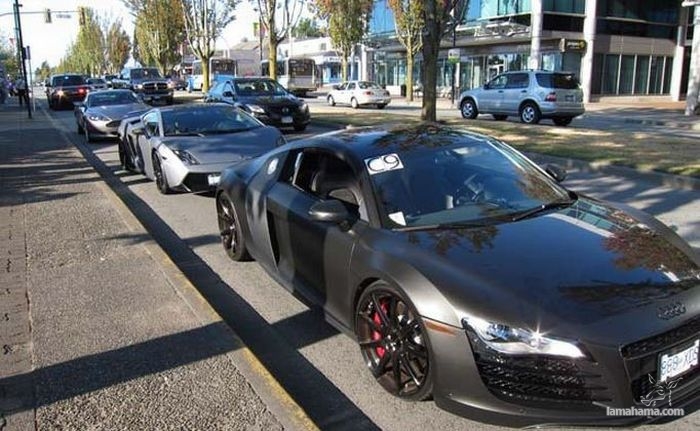 Added: 2011-10-05 | Category: Girls | Photos in gallery: 30 | Views: 119420
Fast Ferrari + beautiful women is probably the dream of most men, really a perfect combination? It turns out that not only men but also women love the fiery, fast Ferrari, at the very willingly pose.
1